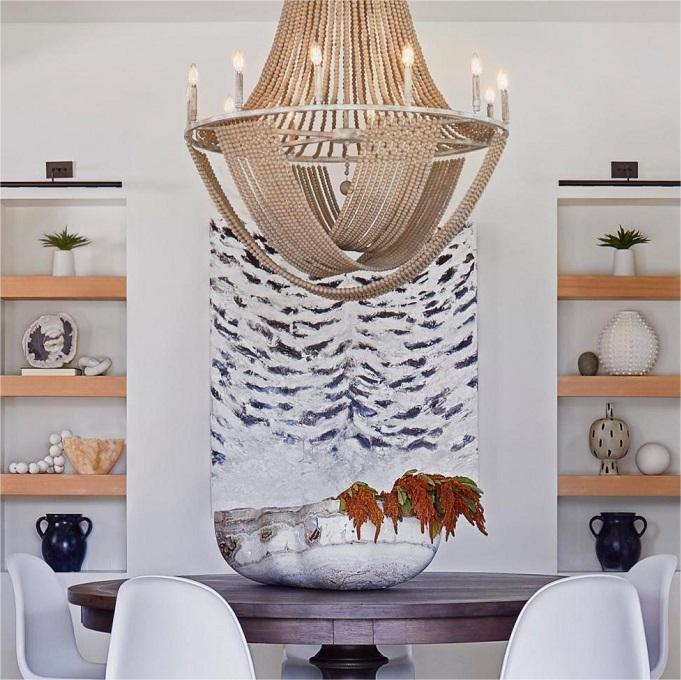 Lighting plays a key role in setting the right mood and establishing an inviting atmosphere for your home. Incorporating the latest kitchen lighting trends can be an easy way to achieve a fresh new look.
Pendants are one of the most versatile kitchen lighting options around. They offer a wide range of styles, shapes and materials and can be paired with coordinating wall and ceiling lights to create a cohesive look.
They can also be used to highlight a specific area in a room and are often complemented with dimmers for more control over the overall light level in the space.
The latest lighting trends for 2023 aim to emphasize natural elements and a minimal, sustainable approach, while still retaining a stylish aesthetic. These trends include designs that are unique, interesting and use natural materials, as well as simple shapes and no unnecessary details.
Domes, cones and globes are also set to be big in home lighting, with the exaggerated scale trend taking over a plethora of contemporary designs. They add a touch of drama to any room and are sure to be popular in the coming year.
Whether you're looking for a statement pendant or just some ambient lighting to help you get ready in the morning, choosing the right light can make all the difference when it comes to defining your space. In addition, you can choose from a variety of colors to help your fixtures stand out and make your space feel more vibrant.
Colored glass is another trendy option to consider, with hues ranging from pewter and satin nickel to royal green and powder pink. These are a great way to brighten up a neutral kitchen scheme, but be careful to avoid shades that can overpower your space or clash with the rest of the décor.
Metal is a hot design trend in 2023, as artisans are developing new techniques that create unique, iridescent effects. This method produces a rainbow effect on steel or titanium by exposing it to heat.
This trend is ideal for modern spaces that are looking for a unique design element, but it can also work in more traditional interiors where a contemporary look is desired. You can pair this style with a neutral tabletop lamp or a more decorative chandelier to ensure your lighting matches the decor in the room.
Pendants are a popular fixture that can be found in a range of designs, from sleek metallic to streamlined and dainty. In 2023, you can expect to see them in a range of different styles and finishes.
Brass is a very popular finish for kitchen lighting, and it will continue to be so in 2023. This material is also easy to match with a wide range of other design elements, including cabinetry and flooring.
Stainless steel is another popular finish, with this material being particularly useful for adding a touch of contemporary flair to your kitchen. It is also highly resistant and durable, so you can count on it to last for years to come.